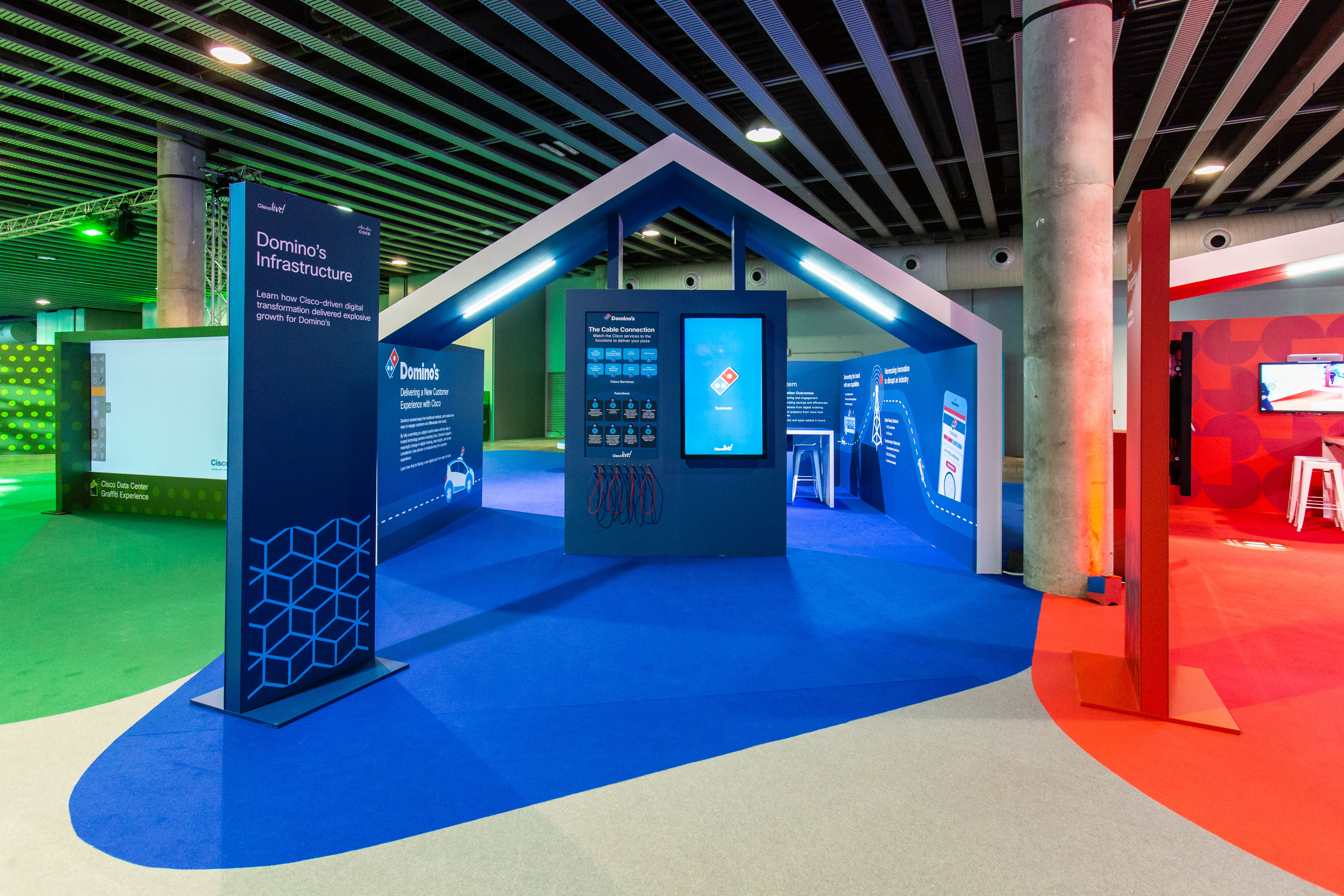 Cable Connection
An activation that tells the story of the collaboration between Domino's Pizza and Cisco through analog and digital interaction.
In the Cable Connection Players are tasked with matching the Cisco services to their correct functions as quickly as possible to ensure that their pizza will be delivered on time. Players are up against the clock as they attempt different combinations to reach the top of the leaderboard and try not to get their wires crossed.
To see a short film which features the work click here.
Awards
The Drum B2B Experience of the Year
Campaign Brand Experience B2B:

Gold



Client : Cisco
Agency : GPJ
Role : Concept and Art Direction