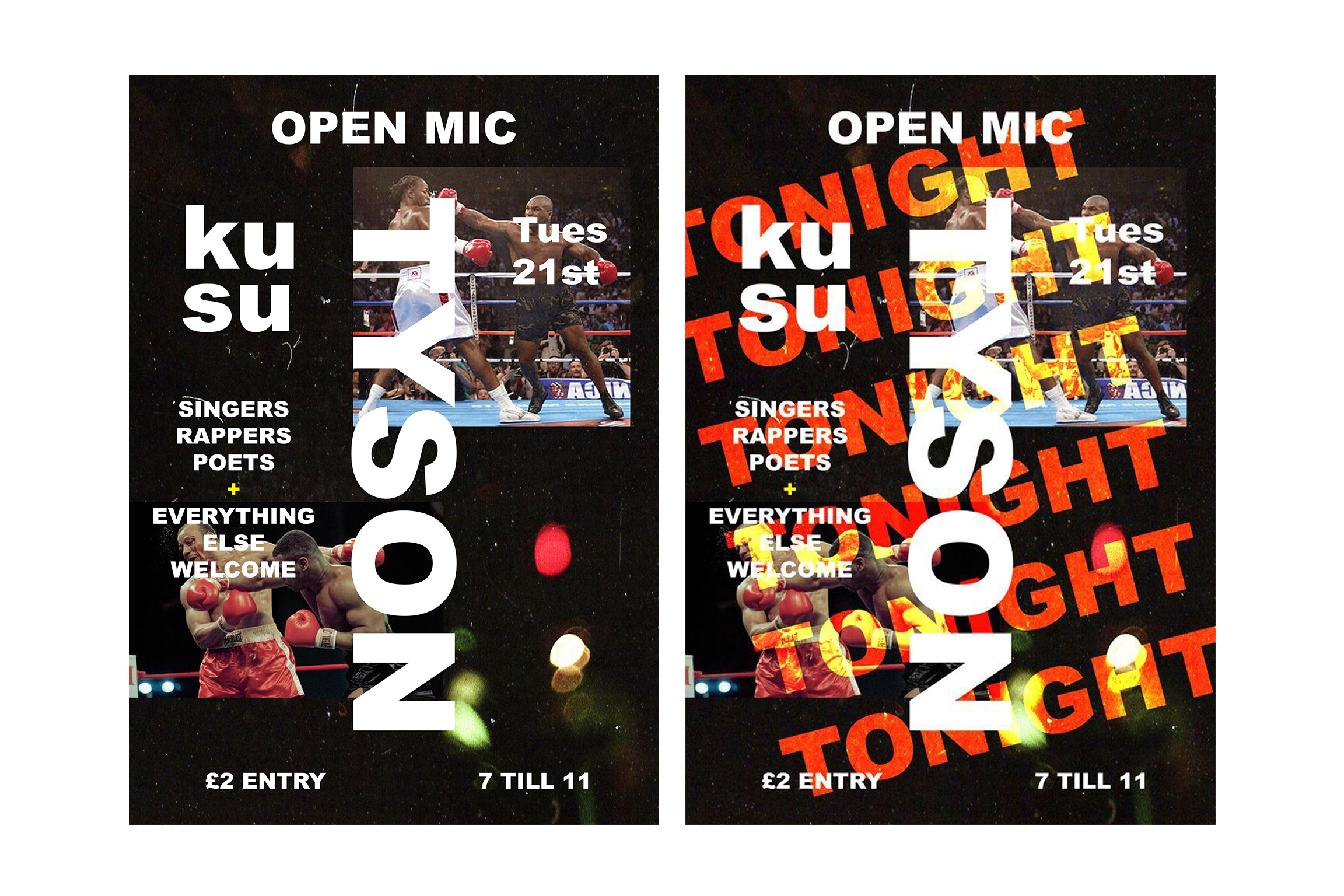 Open Mike Trilogy

Identity and curation of three open mic events themed around different icons named 'Mike'.
Our first event was 'Open Mic Tyson' on the 21st of November 2017. Acts would have to enter the stage which was dressed as a boxing ring and perform with accompanying Mike Tyson visuals projected behind them.
The second event 'Open Mic Myers' on the 19th of January 2018 featured two versions of screenprinted posters that also doubled as masks of Mike Myers (of Austin Powers fame) and Mike Myers (of Halloween (1978) fame) .
Our final event 'Open Michelangelo' took place on the 13th of April in the same year. The visual identity was derived from the post-modern clash of both the artist and the teenage mutant ninja turtle Michelangelo.
Role : Concept, Art Direction, Design and Producer.
w/ Matthew Tomlinson