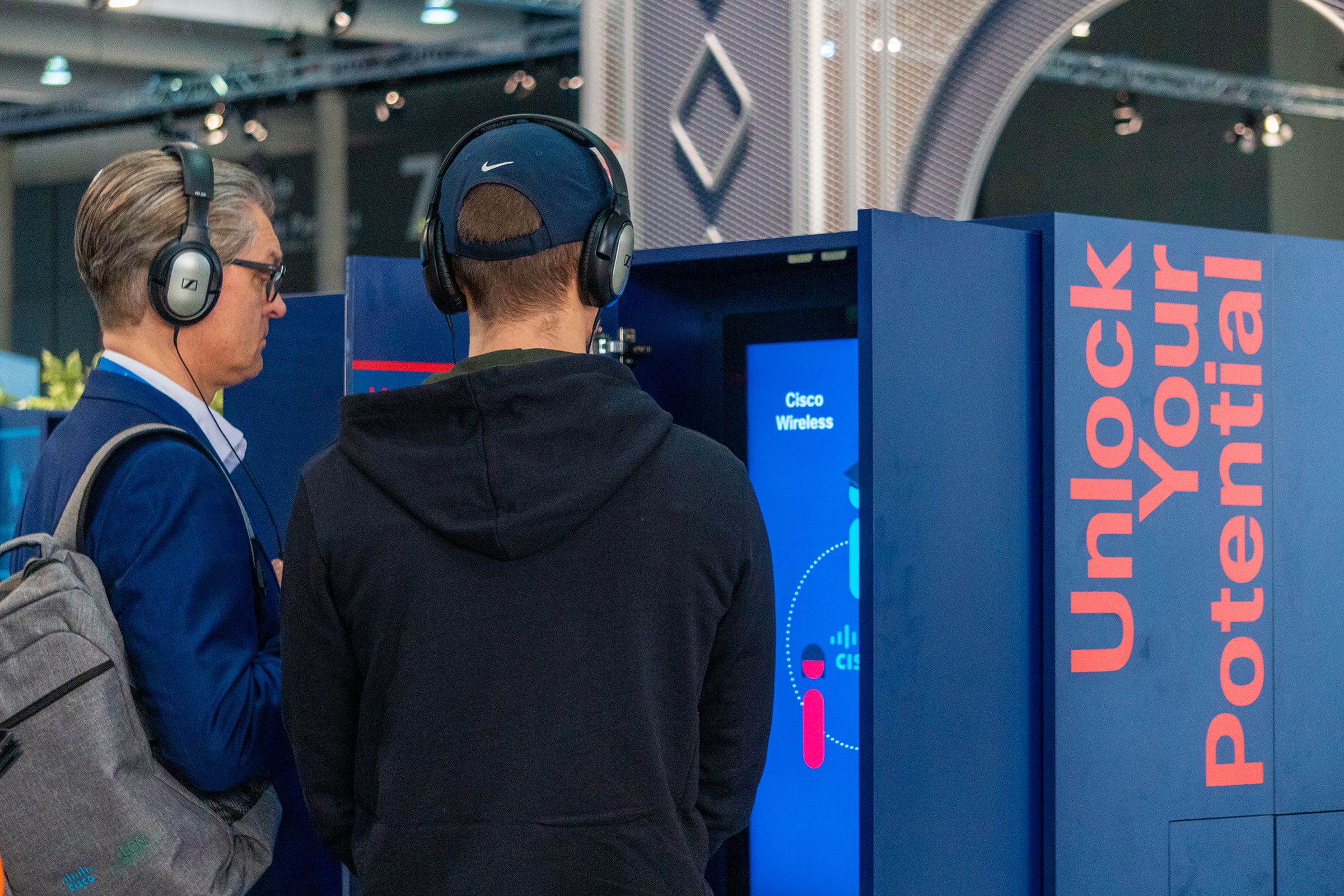 Unlock Your Potential
An activation in which participants must search through lockers within the space to learn about the relationship between Cisco and the University of Granada.
Cisco created a single virtual campus that is transparent to all end users, a seamless experience that is available anytime, everywhere on site, and anywhere around the world. At your fingertips. Your universe ready to appear the second you need it.
A series of lockers are spread across our 'virtual campus' that participants can open to reveal different stories of technologies within, each one has a different style and theming relevant to the content inside.
Awards
Campaign Brand Experience B2B:

Gold
Campaign Global Brand Activation:

Silver
Client : Cisco
Agency : GPJ
Role : Concept and Art Direction