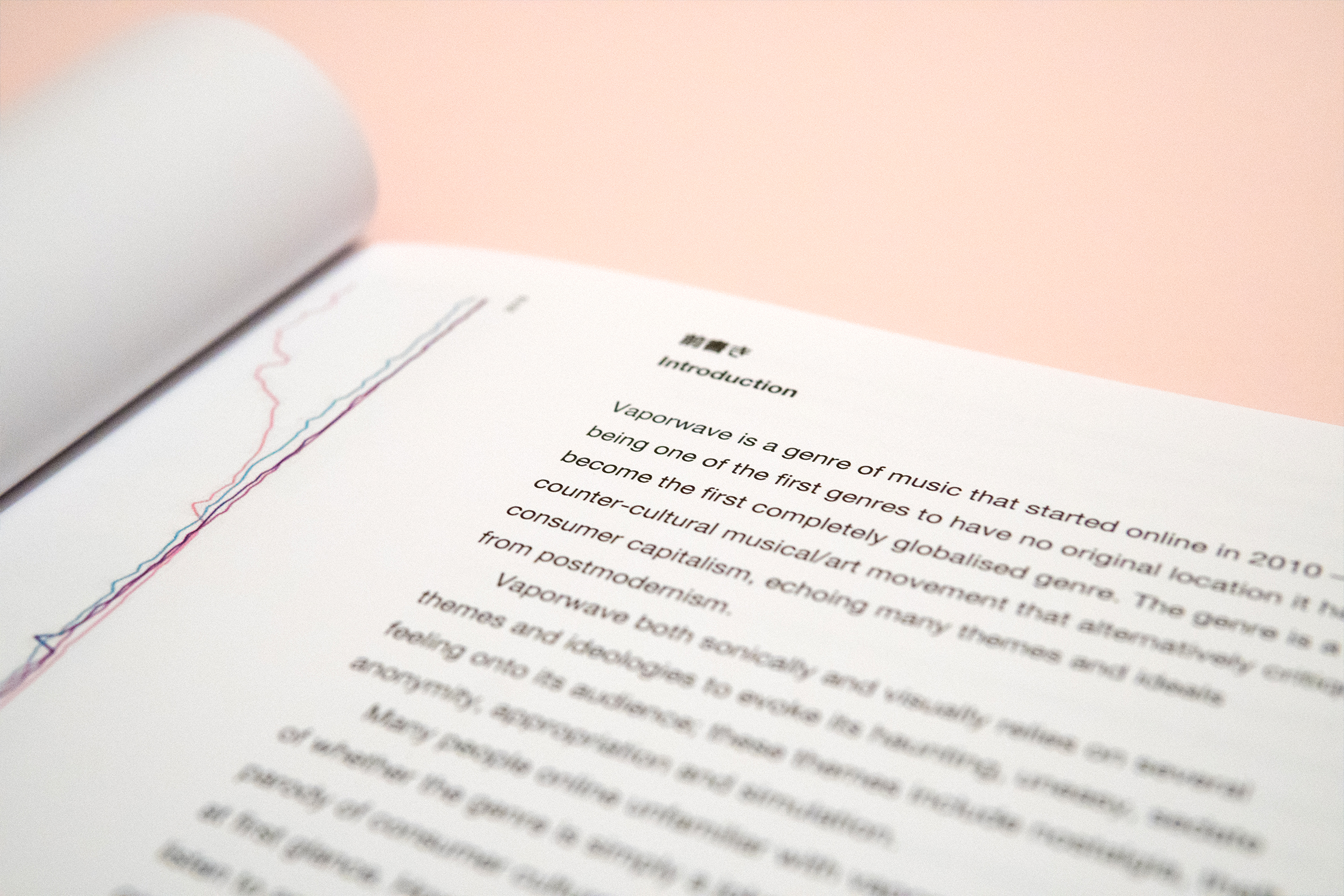 The Commodification of Nostalgia & Irony

A book exploring the relationship between the music genre vaporwave and postmodernism, looking at themes of orientalism, aesthetics and plunderphonics.
The publication documents the evolution of the genre and explores a range of different music formats taking inspiration from record sleeve dimensions and J-card cassette tape layouts.
If you are interested in a PDF of this project please contact: stepelling@gmail.com
Role : Author, Art Direction, Design and Fabrication.